Message from the Headmaster's Desk
Greetings from MCC Higher Secondary school….
Today we are living in a fast- changing complex society, which presents before us challenges as well as opportunities. In this context it all depends on every individual's response to the situation with the right mind-set. I remember the words of Benjamin Disraeli "Nurture Your mind with great thoughts, for you will never go any higher than you think". Indeed, we need better education to have better thoughts, to be a better human person and to build a better society. I firmly believe that every human being endowed with various talents and skills is a precious gift of God. I am very pleased to bring to your notice that MCC Hr. Sec School is one of those institutions which provides ample opportunities along with a value based wholesome quality education to nurture the inner potentials of every child. We aim to equip our young minds with the right tools, with which they can carve out a niche for themselves in this fast changing and challenging world. We pride ourselves in a personal approach and focus on the development of character and moral values of each child.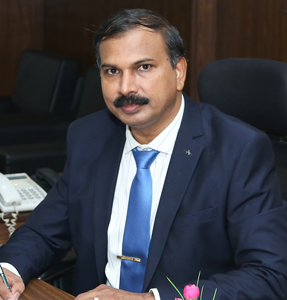 Our teachers are not only leaders in their field but are also individuals who truly love their work. But at the same time it must be understood that your child's learning involves and revolves around an effective partnership between home and school. We know stronger the partnership louder are the benefits for the child I wish and pray that everyday be a special day for every child who enters the portals of the school, with a heart and mind set to grow more than yesterday. The following lines of John L.Mason are worth pondering,
"….Do more than grow. Bloom.
Do more than hear. Listen.
Do more than talk. Communicate.
Do more than think. Create.
Do more than work. Excel.
Do more than decide. Discern.
Do more than read. Apply.
Do more than dream. Do
Do more than wish. Believe.
Do more than change. Improve.
Do more than exist. Live."
Dr.G.J.Manohar,
Headmaster and Correspondent